As you may know by now, most upper division physics classes in the B.S. physics degrees require pre-requisite courses which may also require their own pre-requisite courses. This can sometimes get complicated, so we recommend printing out the Course Prerequisite Map for your convenience (pictured below). Here are some of the more important points:
MATH 161 is a prerequisite for PHYS 114.

We highly recommend taking MATH 161 in your first semester to make sure you graduate on a 4 year track.

PHYS 314 and/or PHYS 325 are prerequisites to almost every single upper division B.S. physics course.

​We highly recommend taking these courses as soon as they are available to you. If you wait too long, you could end up taking all of the hardest upper division courses in the same semester or having to push back your graduation timeline.
Please note that this map is subject to change and you should double check with your advisor before applying to your classes. (PHYS 320 & 460 now require MATH 241 as a prerequisite).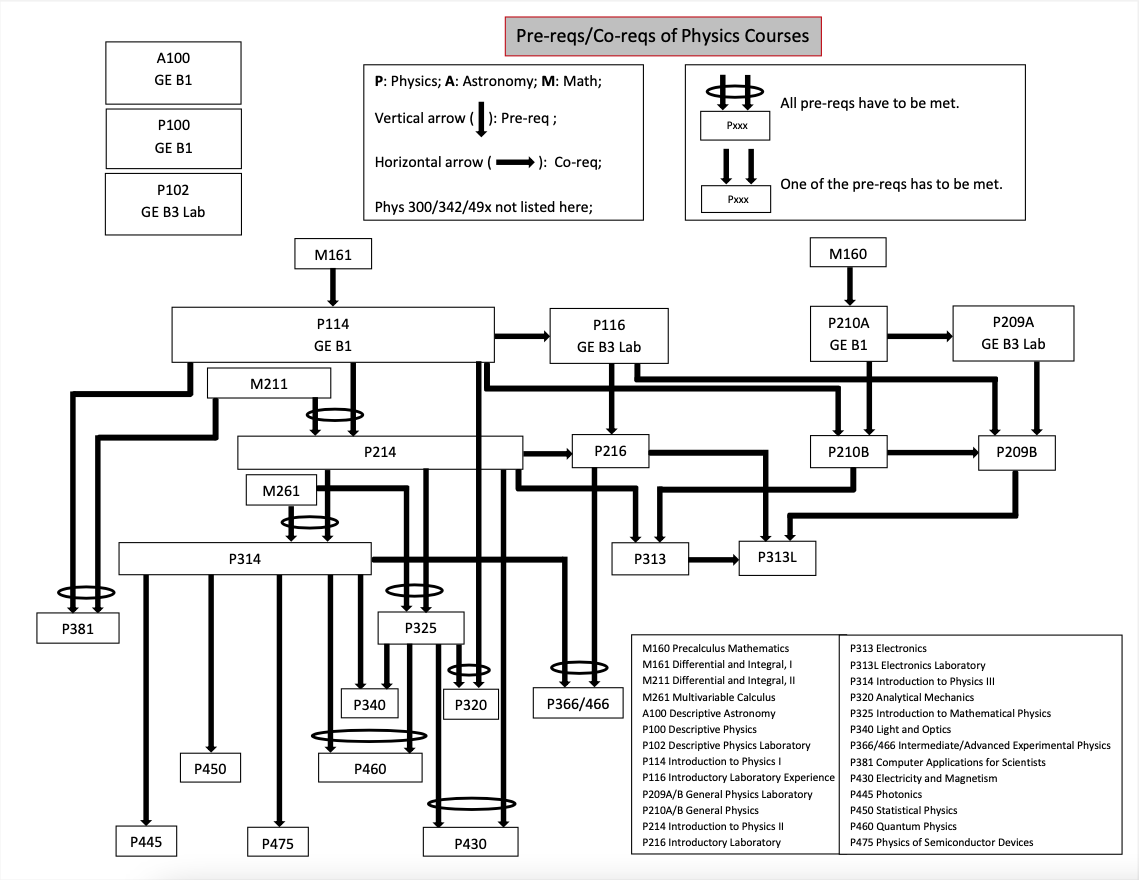 This can seem a pretty complex, tiered structure of classes, so if you don't feel confident in which courses you should take, feel free to talk with your advisor or another Physics & Astronomy Faculty member.