Spring 2023 Semester
Join us at one of the viewing nights listed below, these events are open to the public.
Feb 24  7:30-9:00pm Cancelled
Mar 10  7:30-9:00pm Cancelled
Apr 7  9:00-10:30pm Cancelled
Apr 14  9:00-10:30pm
Cancellations will be posted to this calendar by 4 pm on the day of the viewing
Getting Here
Follow the signs from the freeway to the campus. The Observatory is located inside the stadium area at the southeast corner of the campus (East Cotati Avenue and Petaluma Hill Road, 2 miles east of U.S. 101 at Cotati).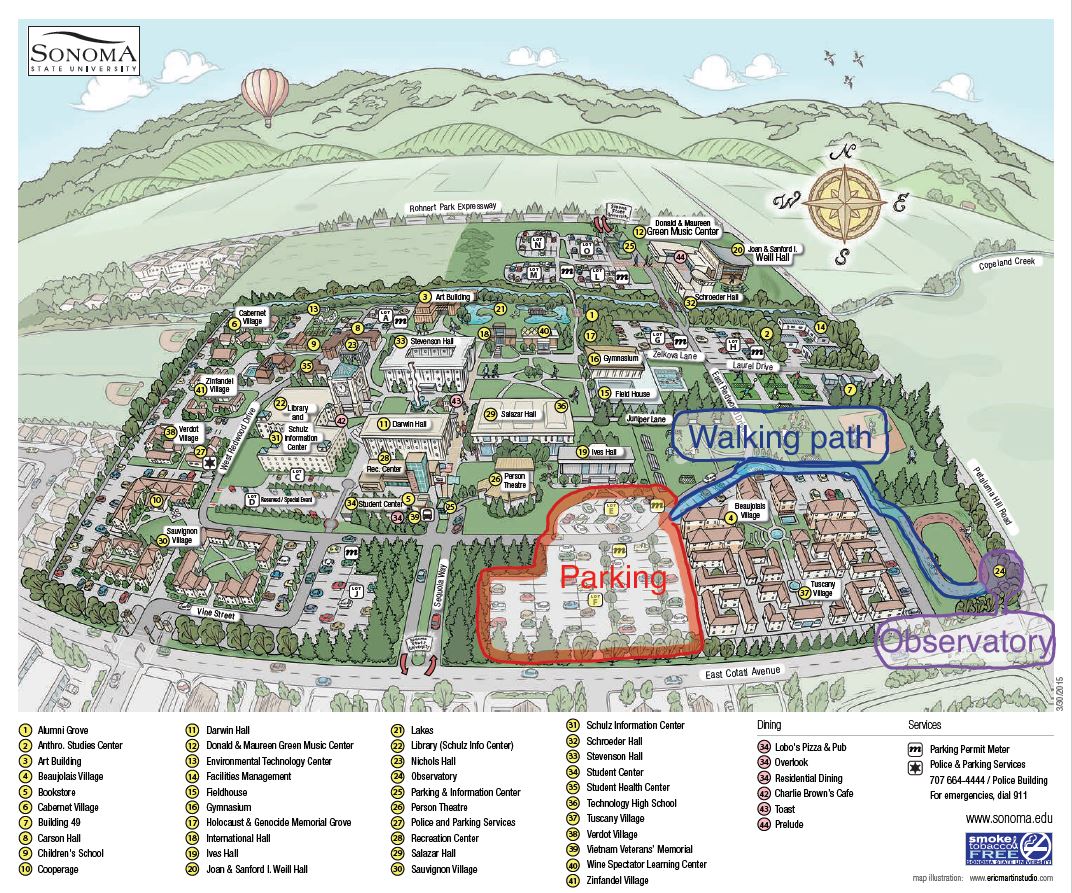 Check the weather and this site before coming if it appears possible that clouds or fog may force cancellation.
Photos from prior observing nights will soon be available here.