Hichwa Summer Research Awards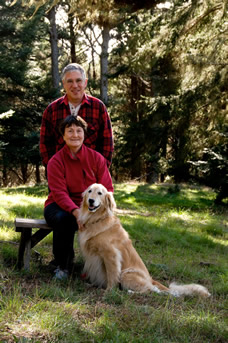 Professor Bryant Hichwa joined the Department in 2002, and retired in 2009. His involvement with SSU started as early as 1990, when he began teaching part-time while directing Research and Product Development at Optical Coating Laboratory, Inc. (OCLI) in Santa Rosa. While at SSU, Dr. Hichwa taught both introductory level and upper division courses in Physics and revived a long dormant general education course, the Physics of Music. He was also the driving force behind the donation of considerable amounts of laboratory equipment from OCLI and other companies to establish SSU's photonics laboratory within the Cerent Complex in Salazar Hall. SSU students continue to benefit from hands-on experiences with this state-of-the-art equipment. An inspiring and passionate teacher, Dr. Hichwa was awarded the 2005 SSU Excellence in Teaching award.
How to Apply
Every semester, the department will send an email out to all physics and astronomy students with directions on how to apply for this research opportunity. If you, don't see this email in your inbox, please feel free to reach out to your advisor or email the physics department at phys.astro@sonoma.edu showing your interest in applying for summer research. Applicants for the Summer Research Awards must be students enrolled at SSU with a B.A. physics, B.S. physics, astrophysics, or physical science. Those students who are expected to graduate by the end of the current semester will be given a lower priority. Students who have completed Physics 314 will be given some preference. The recipient must be willing to commit to this work for eight weeks during the summer.
The application will require you to submit a one to two-page statement describing the research project you wish to participate in and what you intend to do. Start by discussing opportunities with the faculty member with which you wish to work. See our department website for details on faculty research or past student research projects for ideas. In your application, state your qualifications, and give the reasons why you believe you should receive the award.
Past Recipients of the Hichwa Summer Research Awards